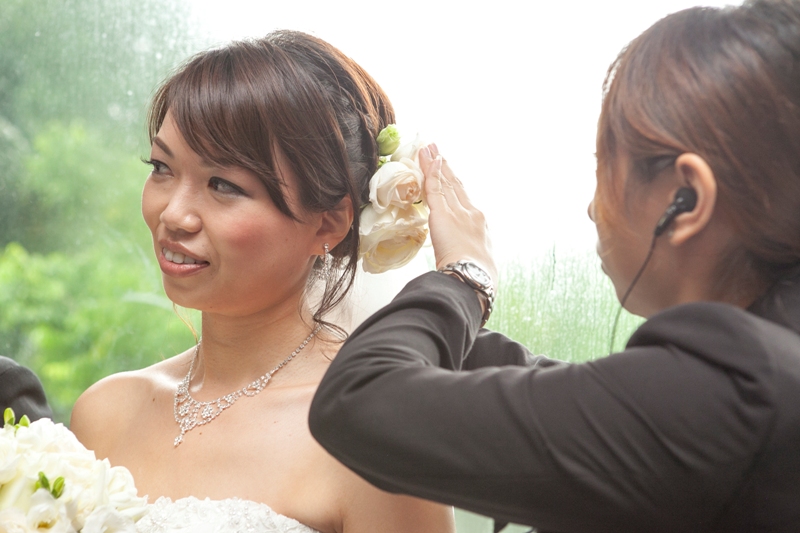 Why do we need a wedding planner?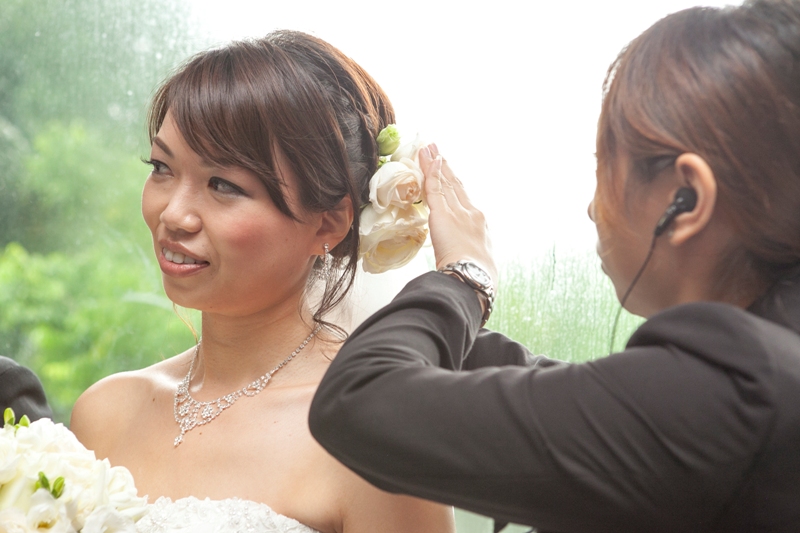 That's the most common question couples will ask. Unlike in Japan, where hiring a planner is a norm, most Singaporeans find that hiring a planner is an unnecessary cost that they can use it to spend on getting a nicer gown/bigger diamond ring.
I came across this article from http://offbeatbride.com/2011/07/what-a-wedding-planner-or-day-of-coordinator-actually-does which was really well-written and truly reflects what a wedding planner can do for our couples.
Here's the article:
So what does a wedding planner actually DO?
Can you do this yourself? Yes, much like you can change your own oil or do your own plumbing. What you pay for is the convenience of having someone else worry about it. That is the very nature of the service industry — all the pretty stuff is just bonus.
Lots of times when planning, anyone can become zeroed in on tiny minute details and not see the forest for the trees. "OMG I've been so worried about the cake topper I forgot to order the cake!" Since this isn't my wedding, it isn't personal to me. Not that I don't care about your wedding — I DO, because I care about you, and it's my job — but I can think rationally about all aspects of it.
Your guests should be able to fully immerse themselves in your wedding. I might shed a tear, or two or twenty, but I am there to make sure the caterer is setting the food out, that the DJ is set to go. You don't have to worry about me having a good time — trust me, I am.
I have this wacky thought that couples should enjoy their wedding day. It's much harder to do when a million people are running up to you with mini catastrophes when all you want to do is soak in the moment of the big ass life change you just made, and bask in the happy. My job is to make sure you have as many moments of happy as humanly possible by handling the mini catastrophes for you.
This is a horrible fact of the wedding industry, but some nasty vendors out there give crappy service because they don't think they need to impress you. You're likely to only get married once, then they don't have to deal with you again. However, they DO want to impress me, because I can recommend them to hundreds of thousands of dollars worth of potential new clients. The alternative is badmouthing them with my planner friends and doing my best to make sure they never get another wedding. Unlike some rating sites, the planning community doesn't take bribes to remove bad reviews.
Caterer leave the venue a mess? I clean it up. Rental company forget the generator? That's on me. Table cloths have strange stains? I take pics so you get a refund, then chalk and hairspray the crap out of them to make them purity again. I hand out your final payments to vendors, so there are no detours on your way to wedded bliss. You are MY couple: your happiness is my goal in life.
It's actually more than just about the convenience, it's almost like having a new BFF whom genuinely wants the best for you for your wedding.
A BFF who will try to understand you, listens to your needs, knows what is the best for you, gives you advices when you get really indecisive, be there for you whenever you need (24/7 really), and strive to shape the wedding that you have always dreamed of for you.
And this BFF will be one who will tell you when NOT to spend unecessarily
and will not get jealous of you have a better wedding than mine!
And the list goes on…..
Like the conclusion we want to highlight from the article –
Write to us at produce@eternal-emotion.com and we'll share with you how else we can help you for your wedding!