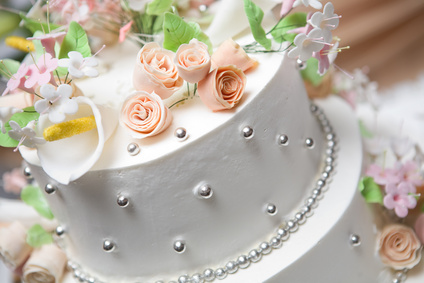 Wedding cakes these days are often elaborated, finely decorated and usually the center of attention at wedding receptions.
In all honesty, I don't fancy cakes decorated with massive amount of icing (though they usually look so good) as most of them are probably too sweet to be even eaten. Sweets should make us happy; and a cake should taste as good as it looks, shouldn't it? I'd want my guests to feel as happy and blessed when eating my wedding cake too! 😉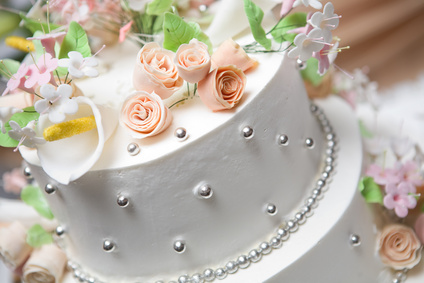 Cake cutting ceremony is of course something that's not to be missed at the wedding. It's always so sweet to look at the newly wedded couple feeding each other after cutting the cake. Cake-cutting ceremony symbolizes the first act that the couple does together as husband and wife.
When the bride and groom take a spoonful of cake and feed it to each other, it represents how they will give their all and care for each other as one. It signifies a promise from the groom that he will give his all to take care and provide for the bride for the rest of his life, while the bride make the promise to give her all to cook and to support the groom for the rest of her life.
I love how every little detail in a wedding ceremony has a story behind. Now we're really looking forward to the weddings for our October couples!
Have a lovely Sunday, everyone!